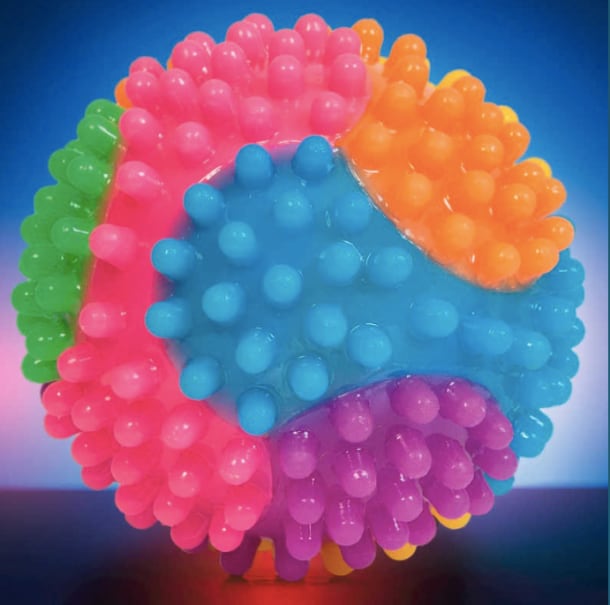 Flashing Massage Ball
Multi-coloured plastic massage ball covered in spikes. Drop or catch it to trigger an internal flashing mechanism that makes the entire ball light up and pulse. As the surface is split into different coloured sections the light appears to change colour as the ball rolls or moves. Can be used in proprioceptive activities and as a massage ball.
Includes 3 x LR41 batteries
Size: 10cm diam.