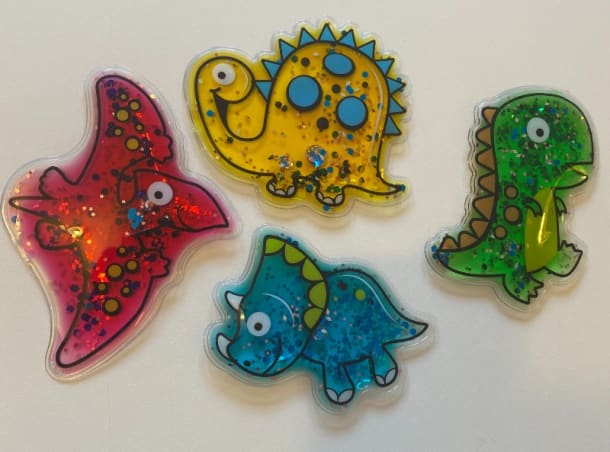 Dinosaur Gel Pads Set of 4
These delightful coloured Dinosaur Gel Pads are 4 cheery Dino' characters filled with liquid colour and glitter. The outer casing is a soft silicone, so users will enjoy squishing and manipulating the contents. A great resource for a light table or for use against a window.
Red, yellow, Green and Blue Dinosaurs in a pack.
Apx 13cm